I switched from Google Analytics to a open source alternative for tracking. Google Analytics is not only a difficult topic since the GDPR. The tool collects a lot of data although most users (like me) probably only want to see how well the website is visited and which pages exactly attract people.
After a bit of searching, I found a tool called Offen. It is an open source analytic tool. Unlike Google Analytics, Offen is a tool that you have to host yourself. That's great! So all the data stays exactly where it was created and doesn't have to be shared with companies that want to sell your data.
In addition, the user can view exactly the data collected via the "Auditorium" and also have the ability to control the data from there.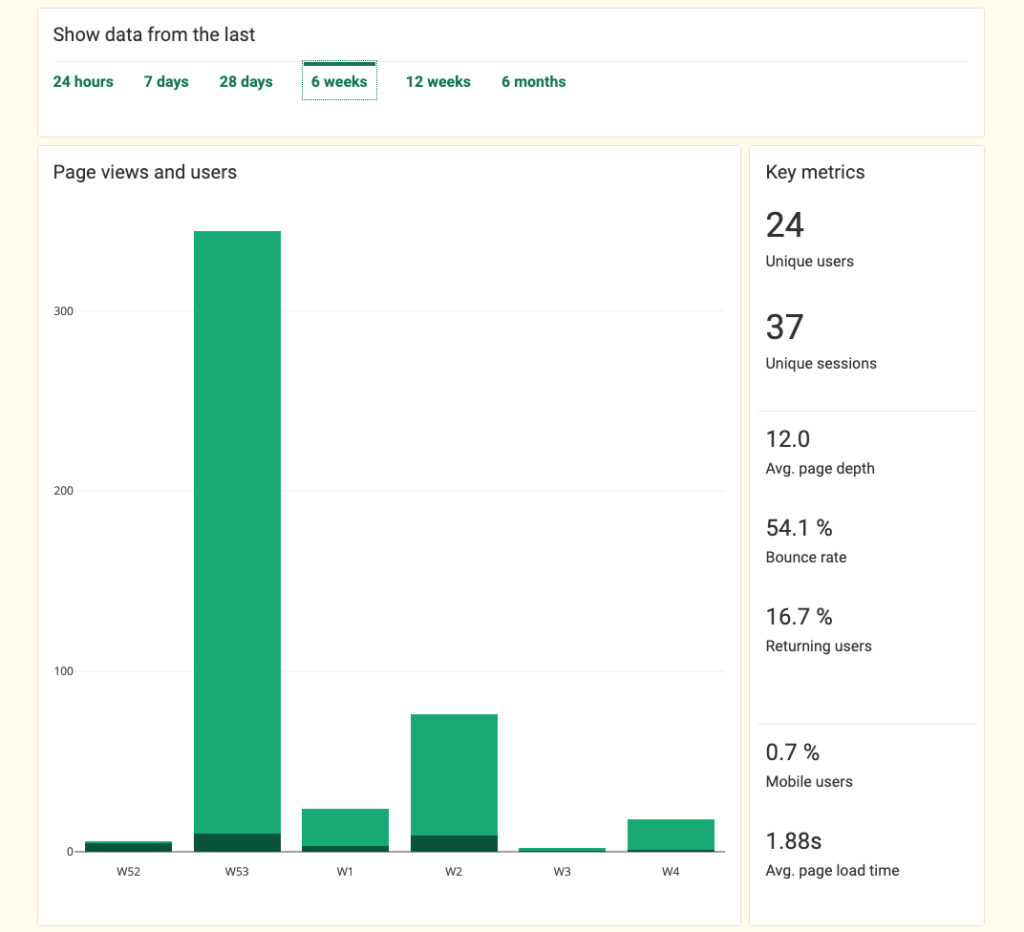 I have replaced Google Analytics with Offen on all my pages. You can find it if you visit offen.camefrom.space. So far, Offen is working great. I may write in another post how exactly the installation works and how to configure Offen.